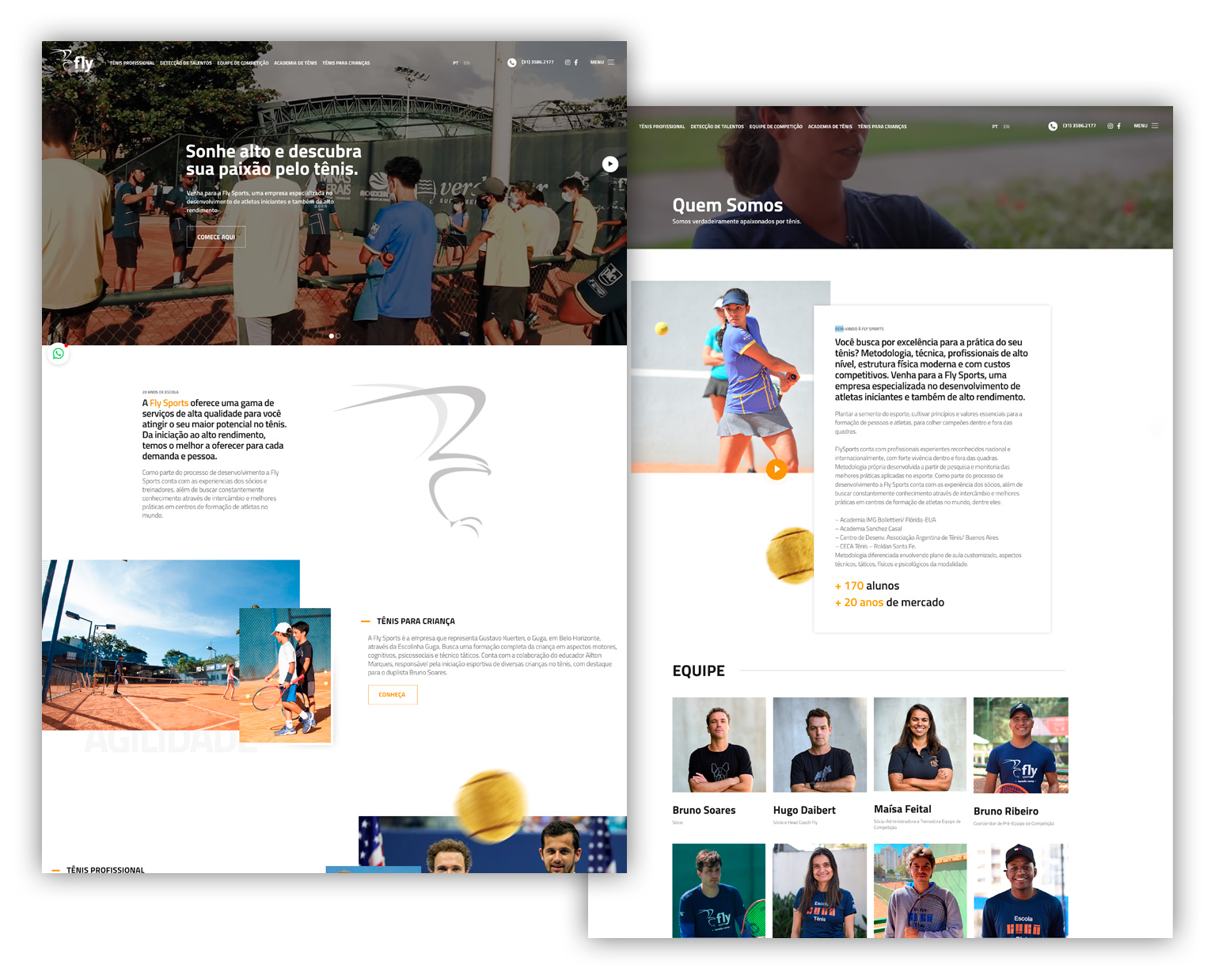 Plant the seed of sport, cultivate essential principles and values for training people and athletes, to reap champions on and off the court.
FlySports has experienced professionals recognized nationally and internationally, with strong experience on and off the courts.
Own methodology developed from research and monitoring of best practices applied in sport. As part of the development process, Fly Sports relies on the experience of its partners, in addition to constantly seeking knowledge through exchange and best practices in athlete training centers around the world.
Fly Sports embraced the vision of being a world-class tennis academy, but its previous website did not reflect that commitment. The challenge was to create a website that conveyed all the passion, expertise and excellence that the academy represents.

Fly Sports wanted to reach a global audience. Therefore, it was crucial to optimize the website for search engines (SEO) and ensure it stood out in search results.

In addition to aesthetics, the website needed to be functional, offering features such as court reservations, class scheduling, coach profiles and an online store for tennis-related products.
We carry out in-depth research on Fly Sports, its competitors and the sneaker market. This helped us understand the brand and identify opportunities.
Creative Design: We collaborated with talented designers to create a visually captivating design, highlighting the sneaker's color palette and inspiring images of players in action.
Custom Development: We developed a personalized website, with bespoke features, including an intuitive booking system and an integrated online store.
Rigorous Testing: We carried out extensive testing to ensure the site worked flawlessly on all devices and browsers.
Content and SEO Strategy: We create SEO-optimized content, incorporating relevant keywords to increase visibility in search engines.
Developing the Fly Sports website was an exciting challenge that demonstrated our ability to overcome obstacles and create innovative solutions. We look forward to continuing to support Fly Sports on its journey to becoming a world-renowned tennis academy and are always ready to take on new challenges and bring visions to reality through our work in digital marketing and website design.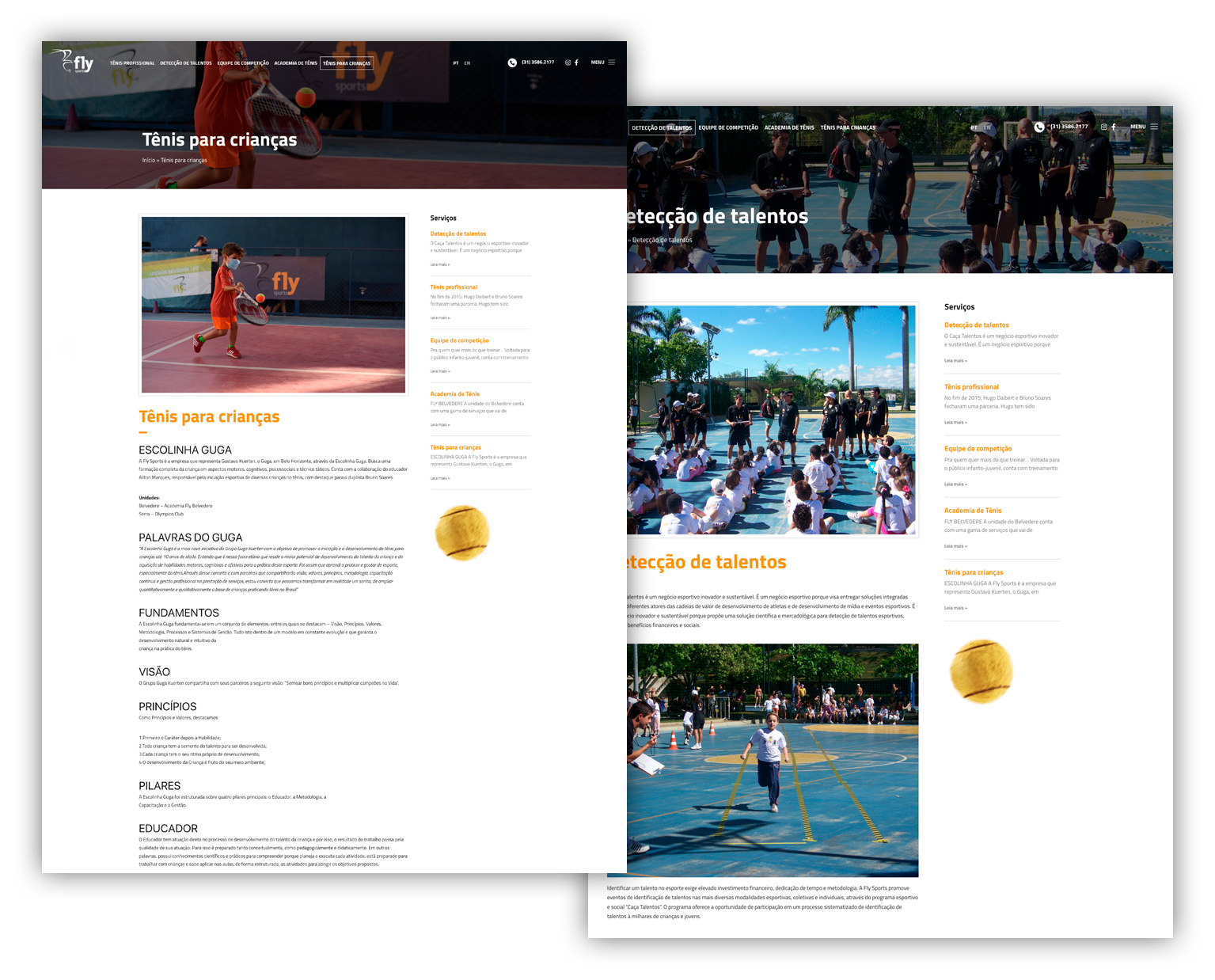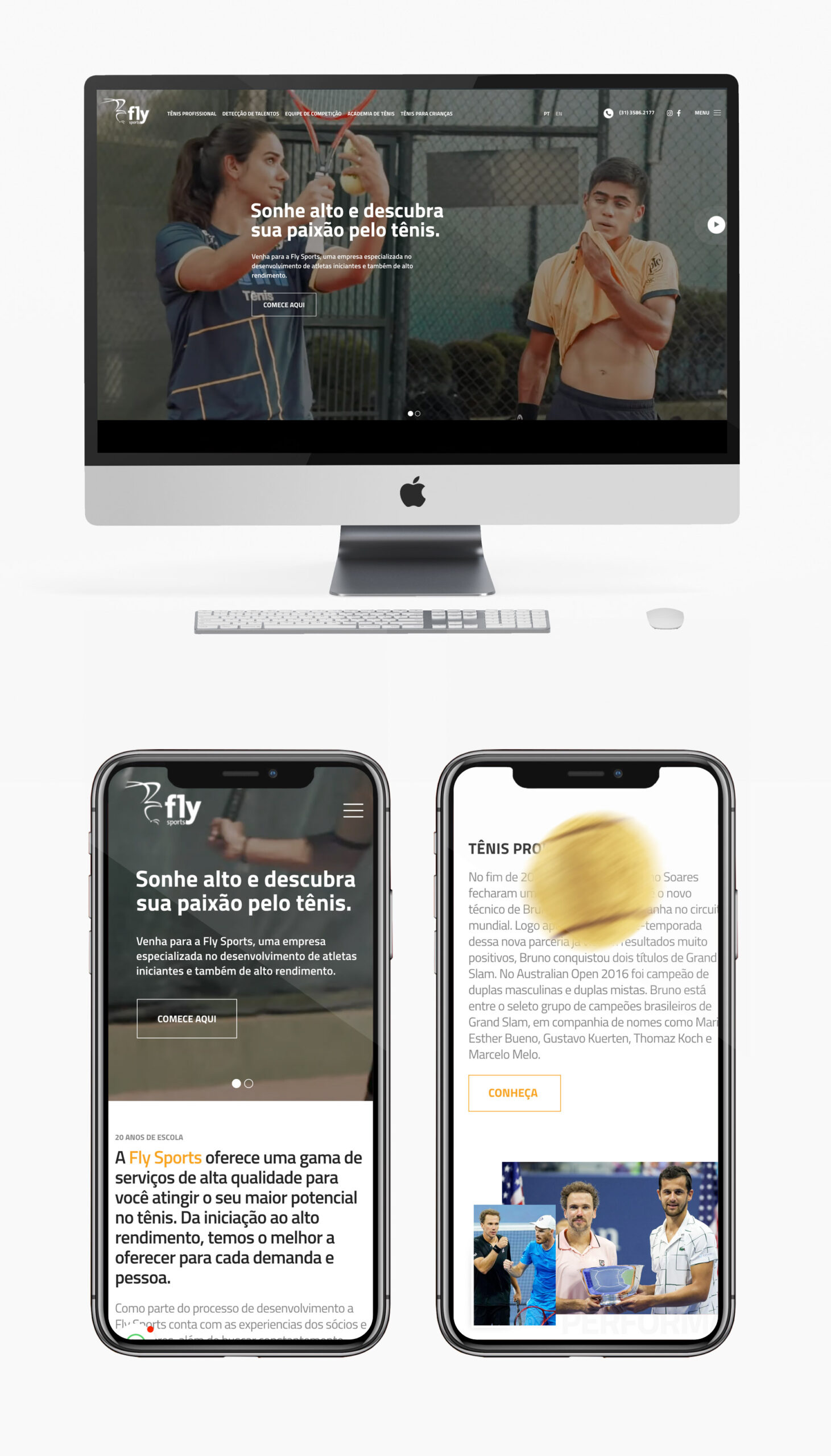 Have an idea?
Let's do this together!